Beats
Réalisation: Brian Welsh
Avec Cristian Ortega, Lorn MacDonald, Laura Fraser
Sortie: mercredi 13 novembre 2019

Synopsis
1994, Royaume-Uni. Johnno et Spanner ont toujours été les meilleurs amis, mais au seuil de l'âge adulte, les deux vies semblent soudainement prendre une direction différente. Lors de leur dernière nuit ensemble, ils ont volé de l'argent du frère de Spanner et sont partis pour une rave illégale. Accompagnés de l'anarchie et de l'ivresse de la vie nocturne, ils vivent un voyage inoubliable. Une histoire universelle sur l'amitié, la résistance et le pouvoir d'être forts ensemble, au rythme...

mercredi 30 octobre 2019
On vient d'annoncer les nominations des British Independent Film Awards (BIFA's). BEATS de Brian Welsh a remporté cinq nominations: Meilleur premier scénario (Kieran Hurley), Most Promosing Newcomer (Lorn Macdonald), Cinematographie (Benjamin Kracun), Musique (J.D. Twitch, Penelope Trapes, Stephen Hindman), Best Sound (David Bowtle-Mcmillan, Joakim Sundström & Robert Farr).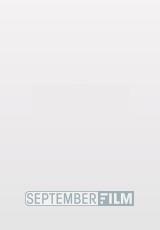 jeudi 25 juillet 2019
THE TRUTH/LA VERITE, le nouveau long métrage de Hirokazu Kore-Eda, lauréat de la Palme d'Or avec SHOPLIFTERS/UNE AFFAIRE DE FAMILLE, THE PERFECT CANDIDATE du réalisateur saoudien Haifaa Al Mansour et THE PAINTED BIRD, du réalisateur tchèque Václav Marhoul, ont été sélectionnés pour le concours principal du Festival de Venise . Le festival l'a annoncé aujourd'hui.

lundi 1 juillet 2019
Le drame chinois SO LONG, MY SON gagne le Brussels International Film Festival. Le film du réalisateur Wang Xiaoshaui remporté le Grand Prix de le Compétition Internationale. Le film avait déjà reçu l'Ours d'argent du meilleur acteur et de la meilleure actrice à la Berlinale.